Top-Tier Performance - Plug & Play
Your AI Secret Weapon to Get More Leads, More Clients & More Profits
Unleash AI-Powered Conversions! Upgrade to the Most Advanced ChatGPT Solution for GoHighLevel
©

. Skyrocket Conversions, Slash Cost-Per-Lead, and Book Appointments!
The Edge You've Been Searching For:
The Future of Lead Conversion Is Here
ChatGPT Auto-Appointments!
Ultimate Lead Conversion Tool
All-In-One Conversational AI Powerhouse
Conversational AI Appointments

Rev Up Your
Revenue Metrics
Build Your Own
AI Android in Minutes
Speed To Lead is a user-friendly conversational AI assistant builder that leverages the same state-of-the-art technology as ChatGPT to interact with each of your inbound leads in a two-way conversation and deliver personalized, human-like responses.
Convert Like a Boss:
5-Min Setup!
Convert Like a Boss:
5-Min Setup!
AI Assistant Tailored to
Any Business Need
Web Crawls Your Website in Minutes to Train Your AI!
Deploy Fast.
Reap Benefits Faster!
Elevate Your GoHighLevel Game & Prompts Made Easy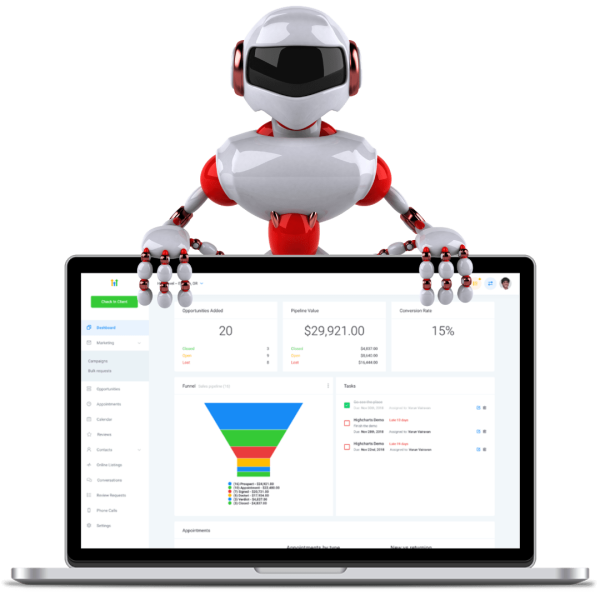 Connect Everywhere & Win Everywhere
More leads, More Clients & More Profits!
Join other successful agencies & SaaSprenuers that are crushing it!
A Simple 1-2-3 Setup That Unlocks Explosive Growth
A Simple 1-2-3 Setup
That Unlocks Explosive Growth
Quickly build state-of-the-art, personalized AI assistants with SpeedToLead's revolutionary platform!
Connect SpeedToLead & GHL
Quickly connect SpeedToLead through GHL's OAuth-based API and import a snapshot.
Set Up Your AI Sales Droid
Utilize one of the premade templates or quickly fill out a one-page configuration.
Auto crawl your website to easily train the bot on your company's information.